VODKA DELIRIO CL.70
Produced exclusively on myspirits.it
From the slopes of the Alps, from the union of tradition and innovation, a new product of Piedmontese excellence is born: Vodka Delrio. With pure wheat alcohol distilled 5 times, with an Alpine spring water and a special processing of Carmagnola quality hemp an original recipe was created for a Premium product able to surprise the most demanding palates.
Alcohol 40%
Description
A refined extraction technique has allowed the elimination of each cannabinoid, preserving the intensity of the taste and aroma of cannabis that gives the vodka a refined and exclusive taste, such as to allow a smooth consumption or as a base for cocktails and long drinks.
The 40th then guarantee that characteristic importance of a premium distillate, complementing the explosion of taste and reaffirming that, for this vodka, there was no better name than Delirio.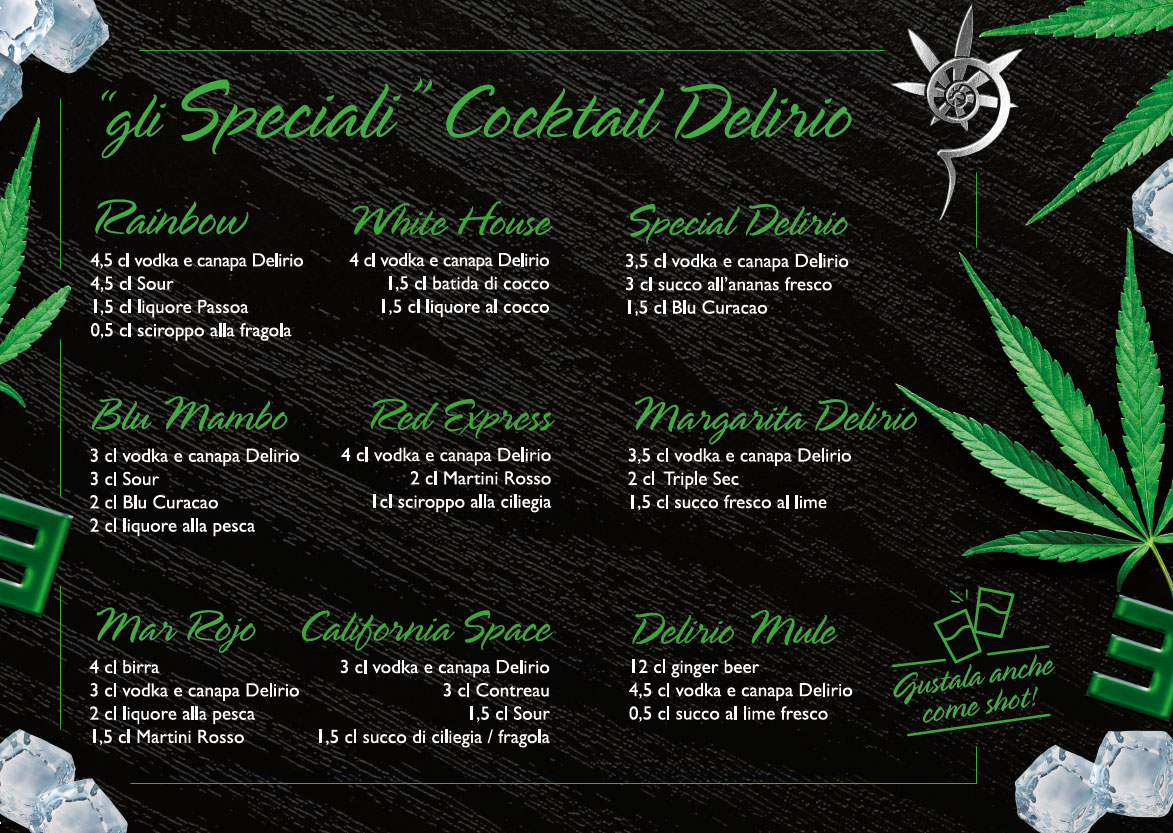 Data sheet