GIN ORIGINAL LUX CL.70
Gin Originall Lux is produced in Coimbra, a magnificent city in Portugal located in the center-north of the country, more or less halfway between the capital Lisbon and the "capital of the north" Faro. Crossed by the Mondego river, Coimbra is known for its glorious university, a world heritage site.
Gradation 40%
Description
It is in this reality that Alcemio Santos, an engineer with a passion for distillation, decides to make a Gin with a strong personality.
Gin Originall Lux is a very elegant Dry Gin. There are 9 carefully selected botanicals including red fruits that give this Gin a decisive and very pleasant taste.
The distillation process is done in traditional stills and the alcohol is filtered to 40%. The water used is of the highest quality treated with osmosis and UV. The production process strictly follows HACCP standards.
Mixing with 20cl of premium tonic water and the addition of cardamom, lemon, cinnamon and red fruits is recommended.
Data sheet
Data sheet
Gradation

40

Format

700
Customers who bought this product also bought: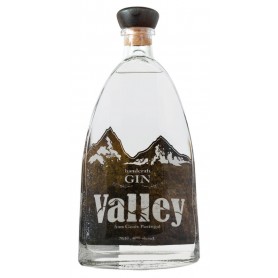 Frequently purchased together

Recommended products

Products from the same brand

Most viewed products

Viewed products

Gin Originall Lux is produced in Coimbra, a magnificent city in Portugal located in the center-north of the country, more or less halfway between the capital Lisbon and the "capital of the north" Faro. Crossed by the Mondego river, Coimbra is known for its glorious university, a world heritage site. Gradation 40%

Top rated products